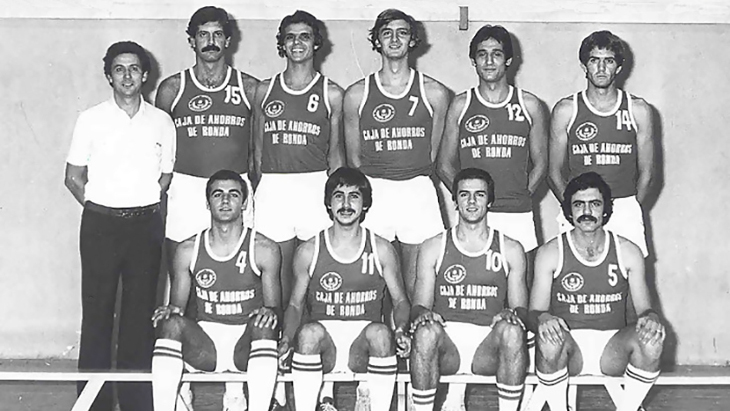 Caja de Ronda, the original name of Unicaja, was founded in 1977, and was officially known as Sociedad Deportiva Caja de Ronda. It took just four years for the team to rise to the highest category in Spanish basketball, with promotion to the first division in the 1980-81 season.
The team had two spells among the elite. The first lasted four seasons, followed by two seasons (1985-86 and 1986-87) in First Division B. In the 1987-88 season they returned to the ACB League, beginning a second spell at the top during which they achieved their best league positions and took part in the Korac Cup on two occasions.
Mayoral Maristas, the other Malaga club that went on to form part of Baloncesto Málaga, was founded in 1953 as Ademar Basket Club. They changed their name in 1972, becoming Club Baloncesto Maristas de Málaga.
They were promoted to the ACB League in 1988, and stayed there for four seasons until they merged with Caja de Ronda.
Now called Baloncesto Málaga S.A.D., the team's most notable achievements, until 2005, were finishing as runners-up in the ACB League in 1994/95 (3-2) and 2001/02 (0-3), and winning the Korac Cup in the 2000/01 campaign, the first time a team from Andalusia had won a European title.
The team's coronation as one of the greats of Spanish basketball came in the 2004/05 season, when they beat Real Madrid to win the Copa del Rey followed one year later by winning the league title, one of Andalusia's greatest sporting achievements, with a 3-0 victory over Tau Cerámica.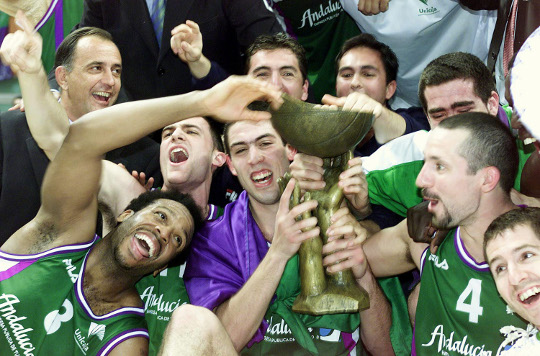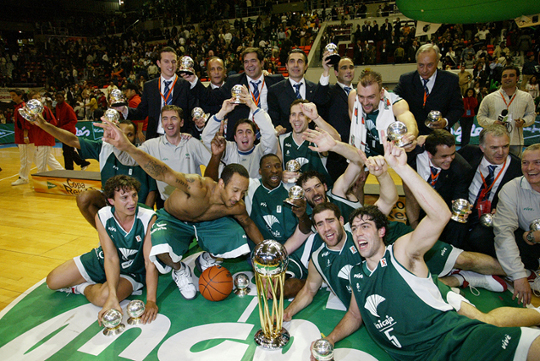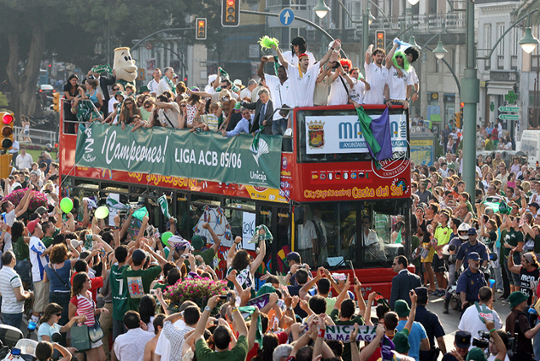 In the following 2006/2007 season Unicaja achieved its best-ever showing in Europe taking part for the first time in the Final Four, which was held that year in Athens, and finishing third after beating Tau Cerámica in the third and fourth place play off, an achievement that can be considered almost a title in its own rights.
In the 2016/2017 season, in its first participation in the Eurocup, Unicaja was proclaimed champion, after overcoming the three qualifiers, including the final, with no home adventage. In the last and decisive game of the final, Unicaja beat Valencia Basket on its court to raise its first Eurocup title. The home-grown player Alberto Díaz was proclaimed MVP of the final.
Since the Club's foundation, Unicaja is its owner and sponsor. An unprecedented situation during the past 40 years of European sport. Unicaja and basketball go hand-in-hand in Malaga.
From a legal point of view, the Club consists of two companies:

Baloncesto Málaga SAD: To comply with the Sports Act, the Public Limited Sports Company was set up, which is solely accountable for the professional team.
Unicaja Sociedad Deportiva: All the youth teams are run under this company.