Unicaja Baloncesto has one of the most prolific academies for children in our country. Under the name of Unicaja Sociedad Deportiva, a hundred boys and girls practice basketball at its facilities with a single objective: to train people, and not just basketball players, within the sport.
The Unicaja's Academy has numerous titles and tournaments in its record. Among them, the most outstanding are the 3 Spanish championships in the U-18 male category (2005/2006, 2007/2008 and 2008/2009), 1 in the U-16 category achieved in 2000/2001 and 1 U-14 Female (2017/18) or the Promotion to Liga Femenina 2 in 2017/2018. In addition, at the Andalusian level Unicaja is the dominant quarry in the region in terms of number of championships achieved in all categories.
In more than 40 years of history, there have already been almost 100 players from our Academy who, grown up here, have managed to make their debut with our first professional team. Players who later have played at a professional level, with successful careers, even in the NBA. So Domas Sabonis, Álex Abrines, or at the Euroleague level, Fran Vázquez, Berni Rodríguez or Carlos Cabezas have taken their first steps in Los Guindos.
PHILOSOPHY

The work carried out with the young people who belong to Unicaja S.D. focuses on achieving 3 goals: Create an environment of trust and safety, combine enthusiasm and work on a day-to-day basis and promote a dynamic of effort and struggle in each practice or game.
FACILITIES

Los Guindos Pavilion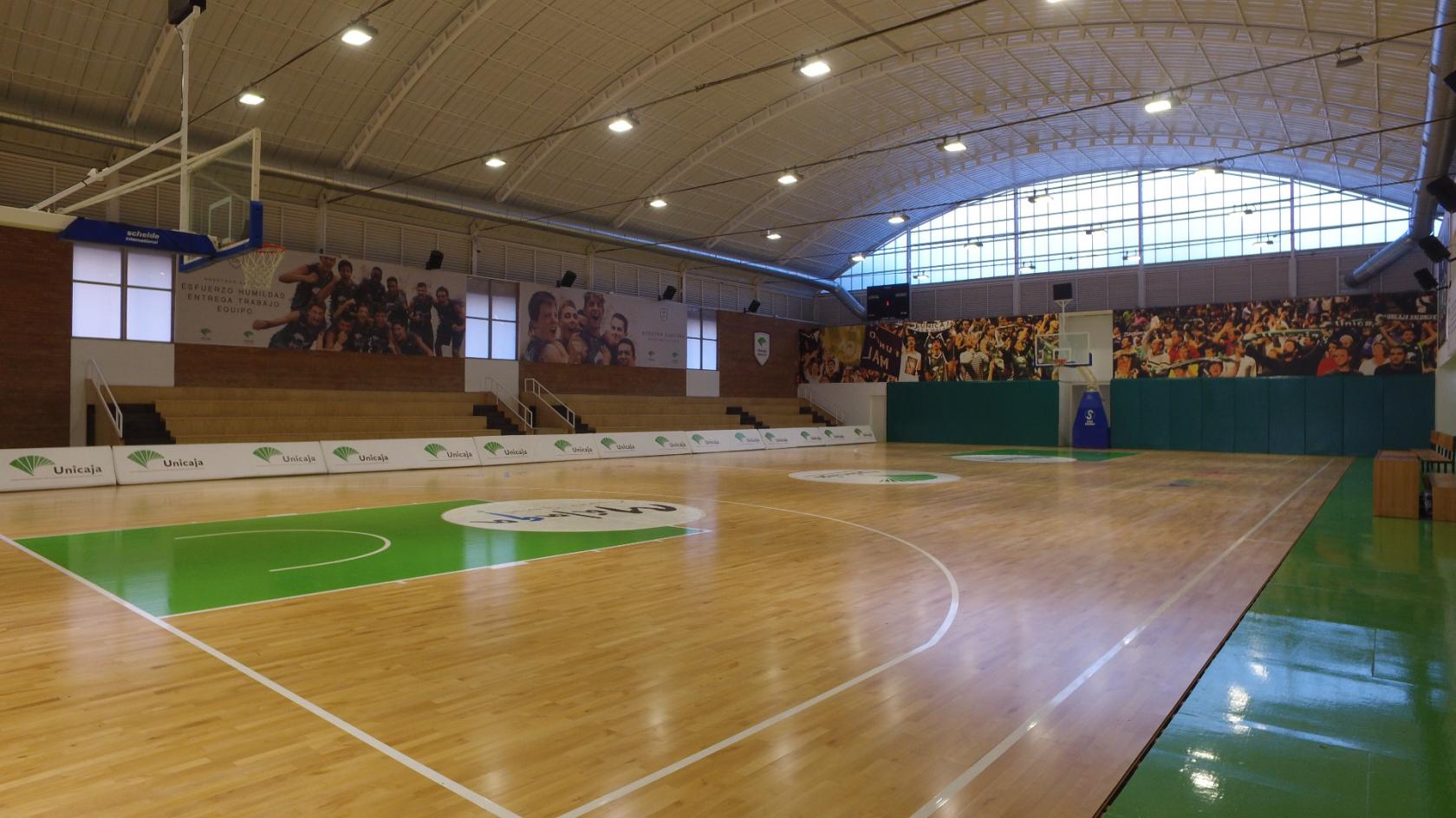 Our emblematic facilities, now over 30 years old, are the Club's watchword. There you will find the official headquarters of the Club, the offices, the shops that serve our fans and of course a pavilion with the best conditions for our Academy's teams.
Two playing courts with top quality parquet, a central court for individual work, a gym with the best and most complete equipment and work material and a physiotherapy room to attend to the prevention, treatment and recovery of injuries.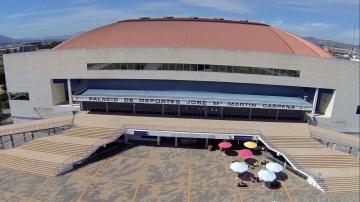 Martín Carpena Arena: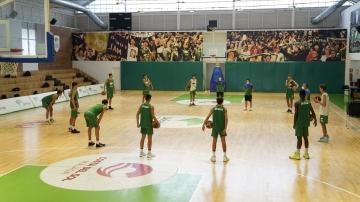 The great dream of all boys and girls who play basketball is to get to play in the first teams of the Club.
For this reason it is a privilege that the Academy's teams also have the opportunity throughout the year to practice at Martín Carpena Arena. The iconic basketball building in Malaga, home to Unicaja games in Spanish and European competition.
FIRST LEVEL HUMAN TEAM
The Unicaja's Academy has a team of first-rate coaches, assistants, delegates, physiotherapists and physical trainers.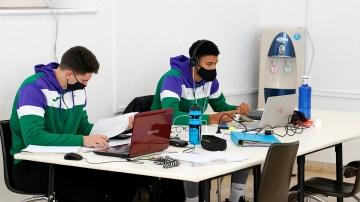 The teams carry out high-performance technical, tactical and physical work to enhance the virtues and correct the weaknesses of our boys and girls to achieve a peak of evolution and maximum productivity.
We have coaches with a wide curriculum and recognized prestige, some even in professional basketball, with a lot of experience, and others younger but with a long career also in lower categories of basketball. All of them work every day with the boys and girls to make them improve in each practice or game, both in team play and in individual technique.
Health & Performance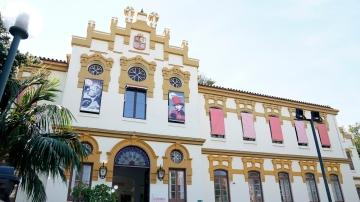 In 2019 the Club created the Health and Performance Area to bring together the work of doctors, physiotherapists, physical trainers and other health personnel and follow the same line in the modeling of our players.
To the essential and habitual presence in the clubs of doctors, physios and physical trainers, Unicaja SD adds additional figures such as the psychologist, podiatrist or nutritionist who complete the circle of integral training of our young people.
At the beginning of each season, all the players undergo strict medical controls and a follow-up is carried out throughout the months in these areas to know their state of health at all times.
SCHOLARSHIPS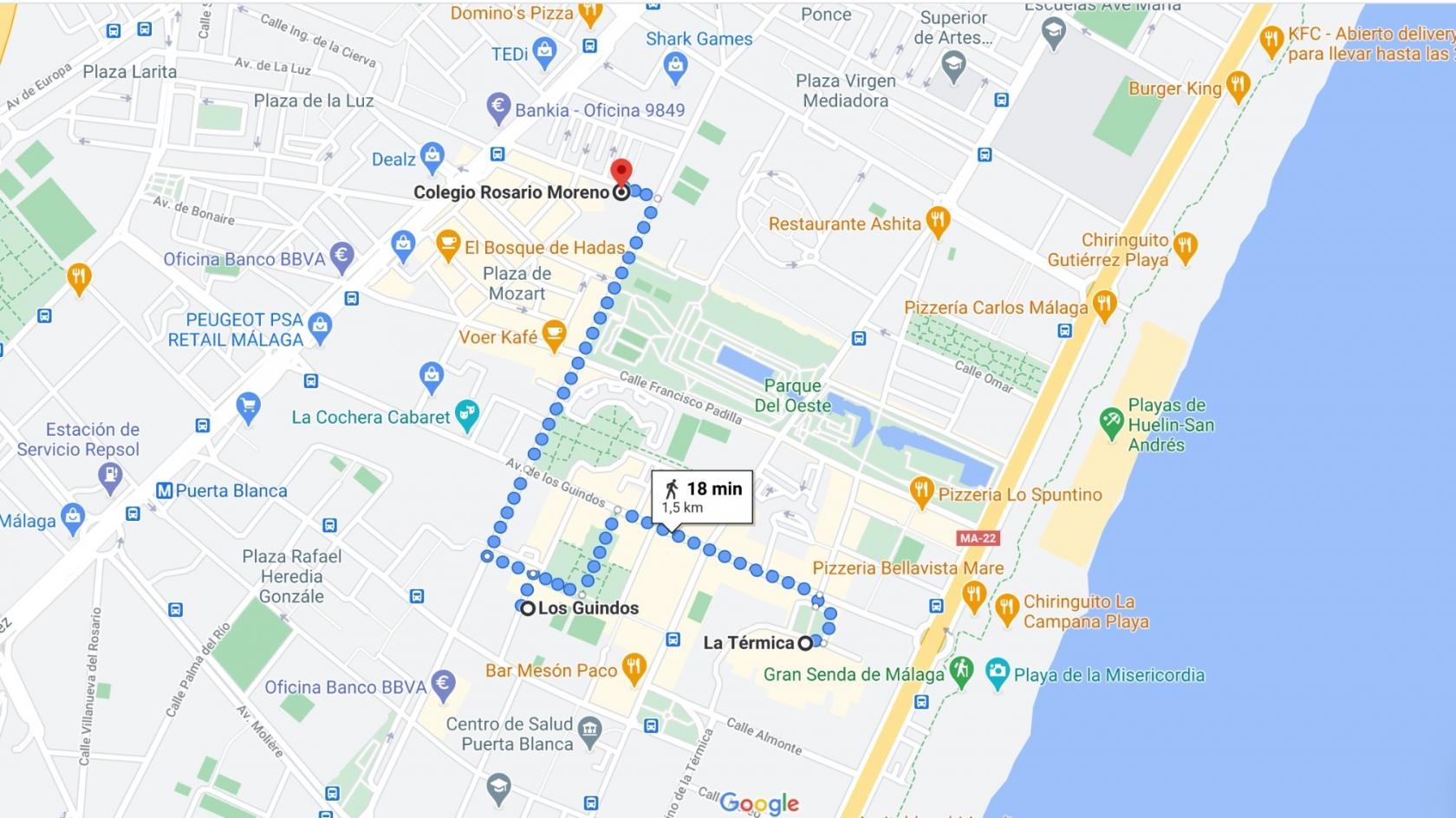 Apart from the fact that all the players receive this training, material and sports equipment completely free of charge, each season Unicaja SD selects a group of boys and girls from outside Malaga, in all categories, to offer them the opportunity to practice with us at the highest level of Andalusian and Spanish basketball.

These boys receive sports and academic training, as well as accommodation and meals, taking advantage of the best facilities and staff at their disposal.
In addition to coaches, technicians and health personnel, all scholarship players have a Tutor who is in charge of taking care of them and leading them in the best way in the absence of their families, in addition to controlling their schedules and dedication to basketball and studies.
Residence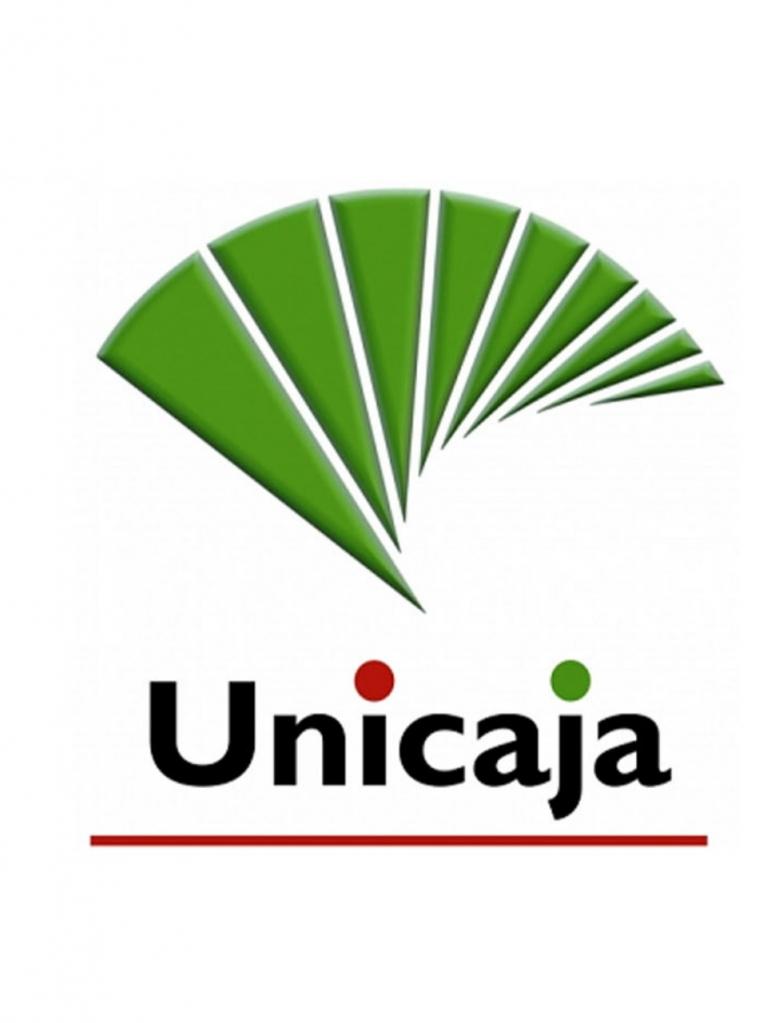 Just 5 minutes' walk from the Los Guindos Pavilion, the home of our scholarship students is a complex of buildings, surrounded by patios and gardens, which has a series of single rooms (for the older ones) or double rooms (for the younger ones), a study room, a common room for leisure time or a spacious dining room for breakfast, lunch and dinner.
Studies
Our scholarship players carry out their studies at the Rosario Moreno School, a private-subsidized center dependent on the Unicaja Banking Foundation, that covers the stages of Infant, Primary Education and Compulsory Secondary Education. In the Bachillerato stage, the boys can choose two first-level high scholls in the same area to continue their studies.
These educational centers, the Residence and Los Guindos Pavillion form a triangle of no more than 10 minutes walking between one point and another.
Fundamental support from Fundación Unicaja and Unicaja Banco
All this social and sports action could not be carried out without the invaluable collaboration of Fundación Unicaja and Unicaja Banco, the main pillars of this club for 40 years.

Likewise, the sponsors of the 10X10 Cantera: Team Values ​​campaign help make possible all this social and sporting activity with our young people.